Discover more from Free Thinking Through the Fourth Turning with Sasha Stone
A rumination on the collapse of culture on the left. Is it really that bad? Yes, it is really that bad.
Over 13,000 subscribers
Bari Weiss Takes a Flamethrower to the New York Times on her Way out the Door
Finally, the Call-Out Machine Got Called Out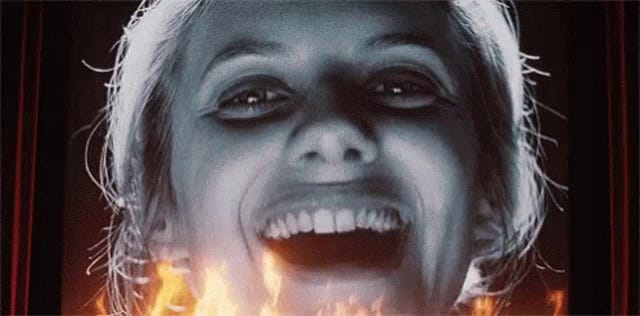 Bari Weiss resigned from The New York Times yesterday - a thing many who were following this drama knew was coming - but she didn't just resign. She took a flamethrower to the place in spectacular fashion. She is being mocked on Youtube, Twitter and God only know how many sanctimonious scolds people have posted about it - I don't know, I won't go looking.
I have great admiration for anyone who speaks out against the kind of suffocating culture the Woketopia of the left has cultivated. It takes guts, that's for sure. You almost have to be willing to lose everything. But what do we have if we don't have freedom to use our brains and think what we want to think? I could be put in a room for twenty years with nothing to read or do but as long as I had my mind I could THINK.
This year, it occurred to me that I belonged to a group of people who simply rejected the idea that people can think for themselves, that they must be told what to believe, what to watch, what to laugh at, what to listen to. We live in a panopticon partly of our own making, where everything we do is tracked and watched. You'd think it was only happening online but real life can become online if everyone has a cell phone and a way to blast out a video in seconds that can reach millions of people.
And before anyone accuses me of being a resentful white person objecting to inclusion or politically correct terminology - none of these things are bad. They are bringing people to the table, not rejecting them. What I'm talking about is silencing dissent in order to promote a doctrine as opposed to telling the stories that need to be told. We need a free press. We need a press that is unafraid of confrontation, unafraid of Twitter.
Weiss' letter reads like a Declaration of Independence - a way to say, you know what? There are people who still believe in a country that is not afraid of shared ideas, debate, conversation, alternative viewpoints, due process, compassion, humanity.
After a few necessary niceties that explain why she is not the anti-Christ, she fires up the gas:
Twitter is not on the masthead of The New York Times. But Twitter has become its ultimate editor. As the ethics and mores of that platform have become those of the paper, the paper itself has increasingly become a kind of performance space. Stories are chosen and told in a way to satisfy the narrowest of audiences, rather than to allow a curious public to read about the world and then draw their own conclusions.I was always taught that journalists were charged with writing the first rough draft of history. Now, history itself is one more ephemeral thing molded to fit the needs of a predetermined narrative.
BOOM.
And if that wasn't enough, she calls out the new fundamentalist religion on the left, the greatest sin of which is Wrongthink:
My own forays into Wrongthink have made me the subject of constant bullying by colleagues who disagree with my views. They have called me a Nazi and a racist; I have learned to brush off comments about how I'm "writing about the Jews again." Several colleagues perceived to be friendly with me were badgered by coworkers. My work and my character are openly demeaned on company-wide Slack channels where masthead editors regularly weigh in. There, some coworkers insist I need to be rooted out if this company is to be a truly "inclusive" one, while others post ax emojis next to my name. Still other New York Times employees publicly smear me as a liar and a bigot on Twitter with no fear that harassing me will be met with appropriate action. They never are.
BOOM!
She then nails exactly what is wrong with every way the news or anything else is covered on the left, by cowards who are afraid of being labeled undesirable at best, a racist apologist at worst:
What rules that remain at The Times are applied with extreme selectivity. If a person's ideology is in keeping with the new orthodoxy, they and their work remain unscrutinized. Everyone else lives in fear of the digital thunderdome. Online venom is excused so long as it is directed at the proper targets. 
She ends on a positive note, which of course illustrates why she was such an asset to a newspaper and op-ed section that is practically unreadable:
None of this means that some of the most talented journalists in the world don't still labor for this newspaper. They do, which is what makes the illiberal environment especially heartbreaking. I will be, as ever, a dedicated reader of their work. But I can no longer do the work that you brought me here to do—the work that Adolph Ochs described in that famous 1896 statement: "to make of the columns of The New York Times a forum for the consideration of all questions of public importance, and to that end to invite intelligent discussion from all shades of opinion."

Ochs's idea is one of the best I've encountered. And I've always comforted myself with the notion that the best ideas win out. But ideas cannot win on their own. They need a voice. They need a hearing. Above all, they must be backed by people willing to live by them. 
So many of my own friends on the left continue to rationalize the collapse in journalistic ethics over the Tom Cotton essay as Bennett not having done his job and it "didn't meet editorial standards." None of them can come up with a single reason that would explain the tirade that went on first on Twitter, and then at the Times with Bennett resigning in disgrace. The reason was that the Twitter mob is will attack reporters for telling inconvenient truths. Maggie Haberman is routinely mocked and bullied and accused of being in Trump's pocket. The Times has been accused of wrecking Hillary's chances and putting Trump in power. Trump keeps making the case that they are fake news - it would seem logical that they can't afford to alienate Team Woke who counts on the Times to amplify what is acceptable on Twitter.
Funny thing about that though? The line keeps getting moved back. First it was blackface is offensive. Then it was blackface is offensive even if the person doing it was mocking racists and admitting it was offensive. First it was women should play trans women, then it was only trans women should play trans women. The rules that all journalists must live by include never using terms any one person might find offensive. And for each of the firings, you could get hundreds of people on Twitter to defend the choice of a newspaper to make an example of an offender for daring to speak the truth. 58% of Americans supported military intervention if the protests could not be controlled. But the Times said, we can't tell that story because it is not what Twitter wants to be true.
There is a daily battle to own Trump and if the Times gives an inch in Trump's direction they must be SHUT DOWN. But it's one thing if it's just in response to Trump - what if this becomes how we live our lives and run our press? How will we ever know whether or not we are getting the truth? So Trump ultimately wins anyway because FAKE NEWS.
Bari Weiss, a smart and brave writer and thinker did not let them get away with it and exposed the truth on Twitter - even if so many called her, and I quote, a "liar." My dudes, how could she have been lying? Maybe you all have been satisfied with the magic mirror the op-ed section has become, with all of the ways the Lord of the Flies generation has demanded apologies and "corrections" and then apologies after that and been rewarded - it was obvious already what was happening not just at the Times, but everywhere. Weiss was simply saying what anyone with their heads not plugged up the backside of the Woketopia already could see.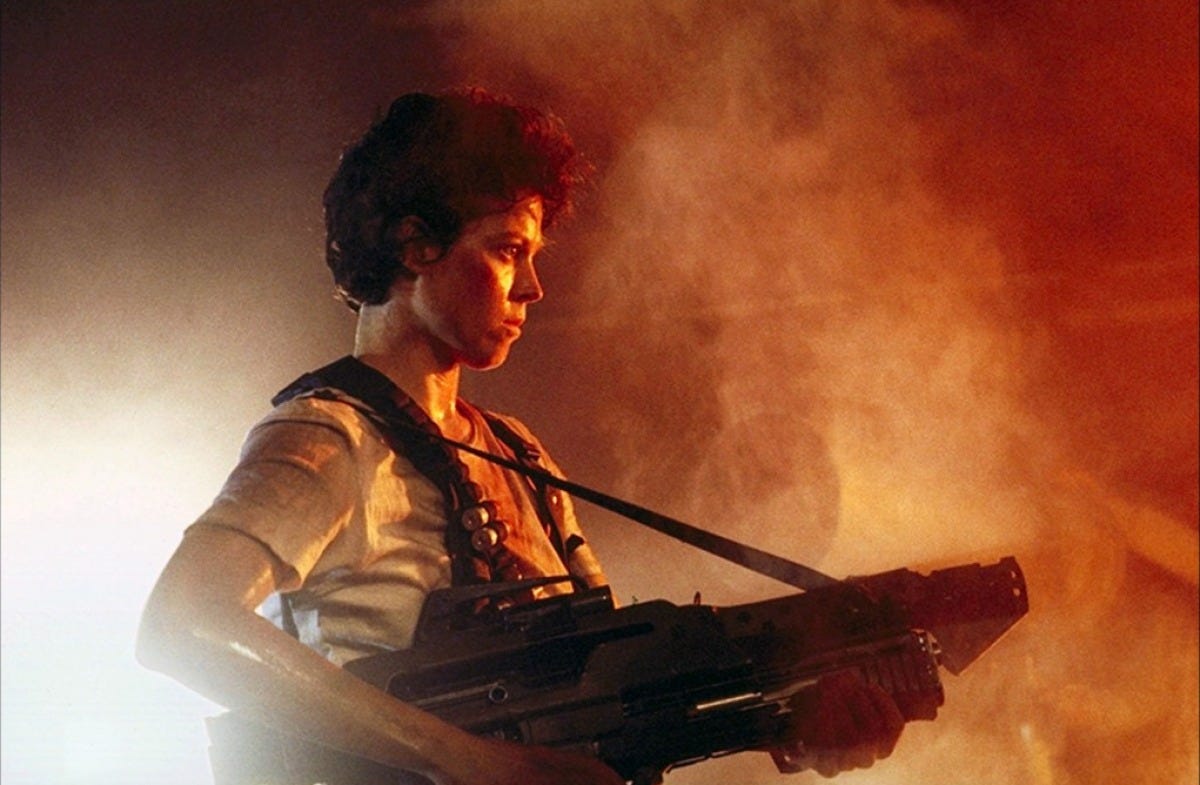 And for that, she was not only bullied and harassed (and by the way, it's still going on with her letters being posted on Twitter - it's a free-for-all. BRING HER DOWN FOR TELLING THE TRUTH).
The best kinds of people now are those with nothing to lose, those who have been shamed and humiliated out of circulation and therefore will simply let it rip - let the truth rain and reign because there is no one left to offend. Even if they were offended there is no way to punish her anymore. They can't throw a fit at the Times to fire her. She is not trying to open a movie or host the Oscars or sell a product. There is no way to use the imaginary and temporary power they have to ruin her life. That part of the story is over. The next part of the story? You're going to want to pay attention to.
"Be careful what kinds of leaders you are producing here."
I first became aware of Bari Weiss when she appeared on Bill Maher with this semi-controversial but oh so smart interview on Bill Maher from 2018:
And then she spoke about the insanity happening on college campuses and here you can see why she is so controversial - we know the loudest voices online who make a habit of shouting people down, mobilizing mobs to destroy people hate what she is saying but she is 100% right:
Naturally, the "Social Justice Warriors" would be pissed. They would do what Twitter always does which is shut people down by loud majority. And you know what? That is the insanity of Twitter and if one participates in it you have to expect you will be, if you are outspoken or think against the grain, dehumanized.
But it's very different when we're talking about those who run the New York Times or the Philadelphia Inquirer or any university in America. They are required to not buckle under the mass hysteria.
Weiss fought the good fight at the Times. She tried to diversify opinions as much as possible to bring back what the Times op-ed section has been known for the in the past. But she could not tolerate the ongoing bullying by the staff there (you can see them continuing it on Twitter - just search her name). Yes, it is a throwback to middle school bullies. Yes, they believe they are somehow in the right. Yes, they are intoxicated, as the adolescent girls were in Salem, with temporary power. And yes, they are being manipulated by an algorithm.
For people like me, and a fast growing list of exiles from the Woketopia, Weiss' departure means we probably won't be reading the Times much. I won't end my subscription, though I have a mind to. I still value their archives and there are still reporters there who, despite the pressure on them to tell a certain story a certain way, do good journalism. I will gladly seek out Bari Weiss anywhere she lands, along with Andrew Sullivan who is also resigning from New York Magazine. 
Out of the fire can often come rebirth. This is a big shakeup on the left, after a big shakeup in 2016. It is a necessary battle, however, because there are changes that must be made. When the smoke clears, and the woketopians' empire inevitably crumbles, let's hope some of the real gains made during both the Me Too movement and the Black Lives Matter movements remain standing. 
The Times and the Twitter echo chamber won the battle. They won't win the war. Once again, truth and independent thought want to be free.