Discover more from Free Thinking Through the Fourth Turning with Sasha Stone
A rumination on the collapse of culture on the left. Is it really that bad? Yes, it is really that bad.
Over 13,000 subscribers
George Carlin Would Have Hated Right Now
We are not the mistakes me make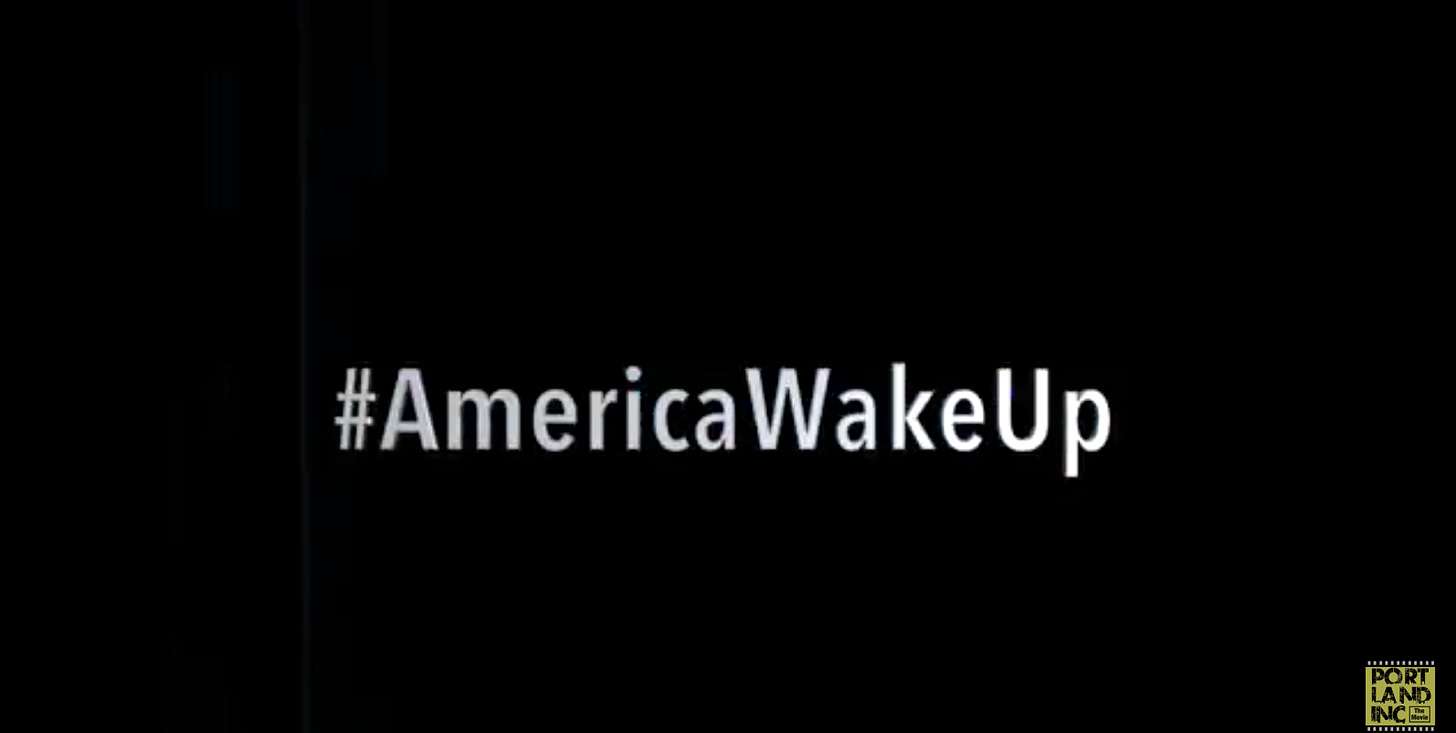 This morning I woke up, as I do one too many mornings, ruminating on a tweet I sent that I maybe regretted. I knew it was bothering me but I didn't know why. When this happens, sometimes I will simply delete the tweet. Other times, if it was validated by the approval of others, I will leave it there as a small piece of the puzzle that defines who I am on Twitter. Which, I guess, would be: Oscar blogger who tweets too much about Politics, was a massive Hillbot in 2016, and now seems to only drag Democrats.
I reheated a cup of already made coffee, splashed it with soy creamer and before long my dogs had to go out. I leashed them up and put on a podcast. It was a patrons-only episode of Blocked and Reported and featured a conversation with Freddy DeBoer being interviewed by co-host Jesse Singal.
He was talking about Twitter, mental health and an episode in his past when he had made false assault accusations against someone. He eventually came clean, and admitted he'd made the whole thing up and was now on meds and trying to live his life outside the public eye. He made a horrible mistake and for whatever reason he could not control having made it, as we all do in life. We are capable of terrible things. You might have to lived a little to understand this. And it doesn't make you a terrible person (Charles Manson and Hitler notwithstanding).
Eventually, Singal linked out to one of Boer's essays called Planet of Cops and found the following paragraph:
The woke world is a world of snitches, informants, rats. Go to any space concerned with social justice and what will you find? Endless surveillance. Everybody is to be judged. Everyone is under suspicion. Everything you say is to be scoured, picked over, analyzed for any possible offense. Everyone's a detective in the Division of Problematics, and they walk the beat 24/7. You search and search for someone Bad doing Bad Things, finding ways to indict writers and artists and ordinary people for something, anything. That movie that got popular? Give me a few hours and 800 words. I'll get you your indictments. That's what liberalism is, now — the search for baddies doing bad things, like little offense archaeologists, digging deeper and deeper to find out who's Good and who's Bad. I wonder why people run away from establishment progressivism in droves.
I thought about the people I personally know who have been purged during the past many years of social justice and cancel culture forming purity mobs that render justice on the lives of others. I thought about my friend Devin Faraci who was accused of sexual assault ten years prior and despite going underground, locking out his tweets, getting sober, falling in love, doing charity work and becoming a much better person than those who purged him will ever be, he has been and remains deplatformed. And most would say, who cares? But I care. The original thinkers are the ones being purged and in their place, the conformists. The go-alongs who have somehow never done anything to rise and therefore could never fall.
DeBoer has written a book called The Cult of Smart, which you should maybe think about buying. Even if you don't want to read it, it might help support him and for those of us who now willingly dwell on the fringe of whatever bizarre thing our culture has become, we need to support each other.
I got home and checked Twitter. The "Wake up America" George Carlin video was trending unironically. They were using his name to condemn Trump's America. And I think Carlin would have hated Trump probably. But he would have been equally horrified by "cancel culture" - at least the kind that declares speech violence.
There is no way Carlin would survive today. Not a chance. The reason being, he would not be nailed for something he DID, like harassment, but he would be called out for what he thought, at best, and as a racist and homophobe at worst.
Like this clip where he says the N word, the F word, etc. His point is that the words themselves aren't bad. It's how they're used. Well, we don't live in that kind of world anymore, Thelma. And no one would give him the benefit of the doubt - he'd simply be canceled.
The below clip is about people with disabilities. I can't defend it and I would not want to. So does that mean he is a bad person to his core and that he hates disabled people enough to want to hurt them? I don't think so. I think he is just trying to make people laugh.
But we know today Carlin would be toast. In fact, comedy that's any good at all has to exist outside of the mainstream. Comedy can only be good if it says things no one else has the courage to say. It is only worth doing if it pokes fun honestly. And honestly, sooner or later even the nicest of people can be targeted. Look at Ellen - her humor is so harmless. She offends no one. But she is on the verge of being cancelled.
The question then becomes, is that the world you want? Does it hurt to hear him say some of the things he says? I think some of the stuff he says on people with disabilities, even though I understand the joke he's trying to make. The problem is that because he said these things, he would no longer be a person of value or worth and thus, everything else he ever said or did would be tossed.
Here he is in 2007:
"We expect it from the right wing, that's where we expect it to come from. But to expect it from the left wing, from the politically correct people in the campuses, especially the Eastern Ivy League campuses, that caught me by surprise."
And he also said:
"Political correctness is America's newest form of intolerance, and it is especially pernicious because it comes disguised as tolerance. It presents itself as fairness, yet attempts to restrict and control people's language with strict codes and rigid rules. I'm not sure that's the way to fight discrimination. I'm not sure silencing people or forcing them to alter their speech is the best method for solving problems that go much deeper than speech."
The danger is only partly that they lose. The bigger danger is that we do.
When those who say or do things that are sometimes outside the bounds of what is acceptable now, losing them isn't so much their loss as it is ours. We lose their voices, their talent, their observations, their struggles with inner demons. We lose because we lose the story. In the story is the struggle. The struggle helps us learn how to live our lives by living through and recovering from our mistakes. Otherwise, how can we ever know?
In David French's latest essay "A Eulogy for a Friend, a Lament for our Nation, America today—broken people, breaking each other," David French writes:
At the end of the musical Hamilton, the final song asks the question, "Who tells your story?" If in this case the answer for Mike is, "The mainstream media," then the answer is deeply, gravely unjust. To take a few examples, here's USA Today'sheadlineabout his death, "North Carolina Professor Who Resigned Amid Controversy Over His 'Vile' Tweets Found Dead." CNN was a bit milder: "Former University of North Carolina Professor Who Resigned Amid Controversy Found Dead in His Home." BuzzFeed, however, went all out, "A Professor Who Was Known for His Racist, Misogynistic Tweets Was Found Dead in His Home."

There it is—a man's life largely defined by the worst possible characterization of his worst tweets. You can read them. They're linked in the articles. But that's a fraction of Mike's story. It's the most graceless way possible to describe a man who faced an avalanche of unjust hatred in his life, who had to fight for years to vindicate his most basic constitutional rights, and who helped mentor thousands of young conservative Christian students who often feel isolated and alone on secular and progressive campuses.
I probably will force myself to stay off of twitter for the rest of the day and even as I type this I know that won't be true. I'm a junkie, at least for now. I'm grateful for the fringe dwellers who share their ideas with those of us who are waiting patiently for the madness to end.