Discover more from Free Thinking Through the Fourth Turning with Sasha Stone
A rumination on the collapse of culture on the left. Is it really that bad? Yes, it is really that bad.
Over 13,000 subscribers
How I Found Sanity Outside the Bubble
You can find real conversation online but it isn't easy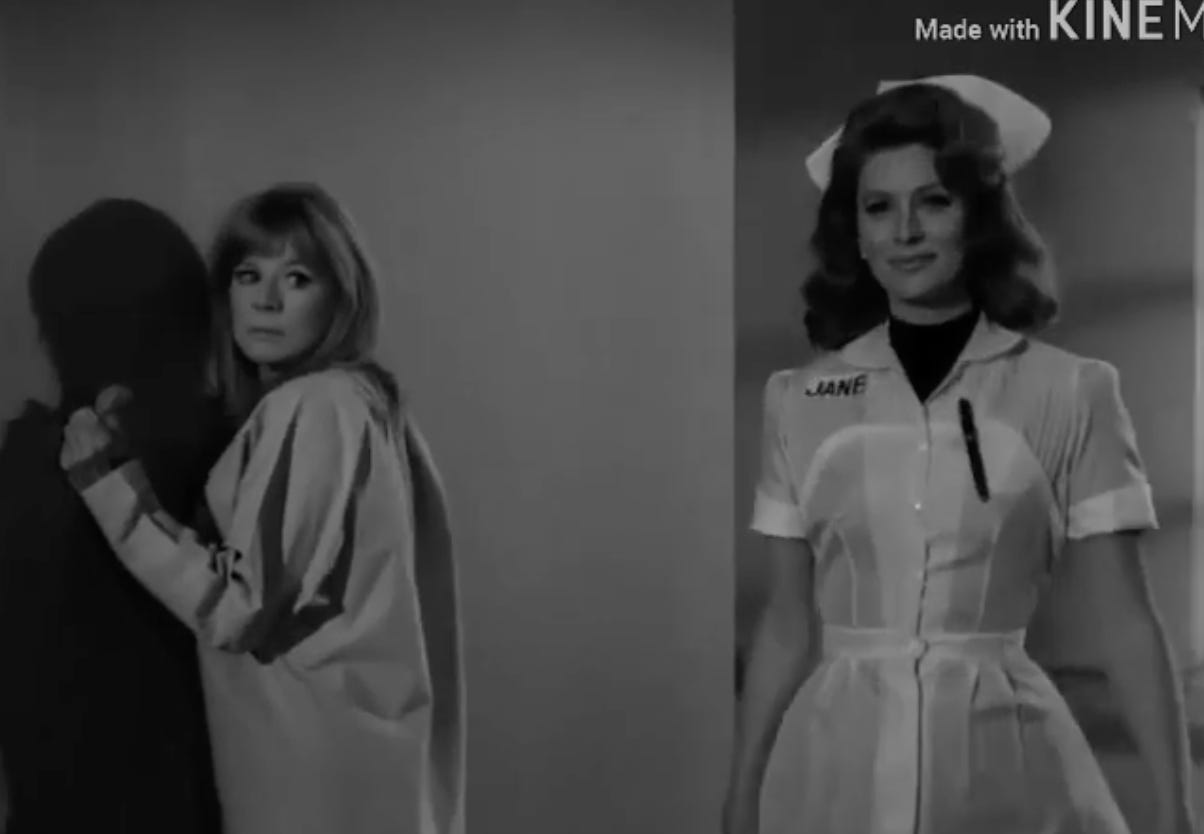 In 2016 I belonged to a fierce tribe of Hillary Clinton supporters. I believed in my tribe's objective, to push Hillary and defeat Donald Trump. I believed it so strongly I could not even speak to Trump or Bernie supporters. I saw them as enemies. I attacked them on Twitter. I joined swarms of people attacking and fighting with the Trump and Bernie tribes. I felt sure I was on the right side of the fight. I believed in it. I was united with a large consensus of moderate dems or centrists who outnumbered the Bernie people, and the Trump people as it would turn out. I was a hero in my tribe. I was well liked. I got retweeted and read a lot. I got a lot of attention, gained many friends and felt a strong sense of belonging.
I also got insulted and blocked by people like Glenn Greenwald and Dave Weigel and Tim Robbins. Not out of the blue. They blocked me because I attacked them. And I attacked them because I was defending my tribe.  That meant, shut down any headlines that don't agree with my way of thinking. That meant defend anyone on my side even if they were being bullies, even if what they were saying was wrong - it didn't matter. We were all on the same side so we defended each other.
I might still be there if I hadn't started to notice something was very very wrong. Although I had seen how the press made up stories to suit the hive mind clickbait machine on the left - and seen it first hand, I always figured it was just stupid internet stuff and it wasn't causing any great harm.
When the Me Too movement erupted I noticed it was morphing into a full blown mass hysteria event and I knew it had gone too far. But it seemed to calm down and I chalked it up to the influence of Trump on the country. We needed him out and once he was out we would regain our collective sanity to see that not every man was a rapist or a harasser or an abuser. But then the George Floyd murder happened and protests erupted in the streets. Following the trauma of that awful video seen by upwards of one million people, another kind of wave of hysteria took hold. This time, it was rebellion against racists (a good thing) and hypervigilant suspicions of racism (not so good). Because suddenly everywhere we looked, there it was. Spreading at a rapid rate, a collective fear and panic about who we were and what this country was about.
It would be one thing if it was confined to social media only. Or college campuses only. But it wasn't and it isn't. Suddenly the fear has become so pervasive any voices of dissent are being shut down and shut out. The idea being a very authoritarian one: conform or else. Think like we do, speak like we do, go along with whatever we think is right OR ELSE.
How does the "or else" manifest itself? If they can get you fired they will. If they can get you bullied and attacked for days on end they will. If they can label you racist or transphobic - they will. You don't matter anymore and thus, you have been dehumanized.
My friends would say, how can you criticize the left when Trump is doing such evil things? And I would always find that an odd reaction because we can't do anything about Trump if our credibility has been shattered and we aren't trusted to be the side that can lead.
I didn't really split apart from my tribe until the night the Tom Cotton op-ed in the New York Times caused them to have a catastrophic meltdown because Twitter was throwing a fit. I stood up for Bari Weiss and condemned the idiocy surrounding the notion that one op-ed could be that damaging and almost everyone I knew and admired on the left simply took the side of the people calling to have the piece taken down. By the end, editor James Bennett would be fired and it would be just one of many extreme actions taken to appease those who were claiming they felt 'unsafe.'
Stepping out of the tribal order was difficult at first, and even scary. First one tweet, then one status update, then another tweet, then another status update. I mostly got blowback (and still do) from those who are still very much inside the bubble, insisting that we're the "good guys" and they're the "bad guys." And that might be true but to be the "good guys" we have to be standing up for the truth. For science. For journalism. For art. For freedom of expression. For love of country. And yes, for law and order. 
Had that never have happened at the New York Times I might have continued to be someone fighting alongside the same tribe I'd been in for the past three years. But once I saw that go down, and I started trying to find any source that would tell a more complete truth about the situation, so began my journey away from my tribe. 
Had elected leaders warned of the dangers of spreading COVID during the protests instead of saying nothing, had the news media addressed the 58% of Americans who were so scared when the protests first broke out that they supported military intervention. Had anyone said anything when they were throwing fire bombs into the federal building and terrifying the people who worked inside in Portland, that would have proven that the left was willing to be truthful even if it was inconvenient. But no one really could so no one really did.
In the end, the American people had to have felt like they were being gaslighted by the left, at least, because the right - though they were focused on the riots, the looting and the vandalism at least were TALKING about the riots, the looting and vandalism while on the left the fear of being called a racist was so extreme they defaulted to "nothing to see here" or deflecting on the fascist state after Trump sent in the feds. Americans don't agree with the feds being sent in to control protests but they also know that someone had to do something.
Americans also saw how many people were suddenly in the streets in every state in the nation after months of paranoia over social distancing and hand washing. Now that COVID has erupted again no one will even talk about whether or not the protests might have had something to do with it. They can't so they won't. Meanwhile, most reasonable people who aren't in the bubble are thinking HUH?
Credibility is a difficult thing to earn back once it's gone. Once you start seeing how the New York Times and the Washington Post mostly broadcast our side of things, suddenly it's hard to know where to go anymore to get any kind of balanced news. If you are in the bubble this won't make sense to you because you just think the news is on the "right" side. But the problem is when it becomes obvious they aren't telling the whole story or telling the truth. What to do?
Once you step out of the tribe two things will happen. The first, you lose all of the support you used to have. People either mute you or block you or ignore you or confront you or attack you. The second, you will remember what it feels like to think for yourself and not as part of a tribe. It is a tradeoff - lose the support you had but regain your sense of reality and sense of self.
Most people aren't willing to risk being ejected from their tribe. It is social suicide, for starters. You are no longer in the club, no longer supported with likes and retweets. You feel the icy chill from those you used to spend time with and they begin to ask you questions like, "Where are you getting your information?" Or "Are you okay?"
And for the first time in a long while I can say, yeah, I am okay. For me, all it took was reading a few essays here or there, listening to some podcasts, finding people who have also either been canceled or had ejected themselves willingly out of the bubble so that we could all talk about real things as we see them.
For me, the realization that there was so much wrong with how things were going would have been much more shocking if I hadn't found a few people who felt the same way I did. Though we could not really discuss much in public, we could exchange emails or DMs to offer support - or at least to have a sounding board when things were becoming untenable. 
The upside in breaking free from a tribe is that you can suddenly find many more people who find themselves in your same situation, and you can form your own tribe of outsiders whose only goal is to support independent thinking and tolerance of differences. You can read and speak to and listen to people you never could before because now you are not fighting as a tribe member. You are just a human being, on a planet and in a country with millions of others. The more bridges we build, the more we can talk to and not dehumanize each other, the better off we will be. 
Just remember, if you feel like you are losing your mind right now, you are not alone. There are many of us who have become frustrated with the mind-numbing disconnect of the social media feedback loop of confirmation bias. 
Those I listen to and read:
Matt Taibbi
Andrew Sullivan
Blocked and Reported
Andrew Yang
Bret Weinstein
The Fifth Column
Triggernometry
Yascha Mounk
Sam Harris
Coleman Hughes
Yuval Noah Harrari
Benjamin Boyce
D'Angelo Wallace
I do also occasionally listen to Joe Rogan and Ben Shapiro, and for politics Rick Wilson, Charlie Sykes, Joe Walsh, and others. I continually test my own tribalism by judging whether 1) I am brave enough to say what I really think or do I feel like I have to self-censor. 2) is what I'm reading or hearing upsetting me greatly and why.
I find that I can instantly tell if someone is in the bubble or not because if they are they are not willing to talk about things that are true. I used to be like that. I know what it feels like. I could handle it for a long time. I listened to NPR and Rachel Maddow every day. I read and shared the headlines that reassured me that I was right. I believed much of the virtue signaling I saw on Instagram and on Twitter, from people rewarded for being "good" every day.
The problem is where do we want to end up? If we want to actually change the world - I'm not sure micromanaging micro aggressions and broadcasting out how "good" we are is the way to do that.
So I will keep my mind open and my biases in check.