Discover more from Free Thinking Through the Fourth Turning with Sasha Stone
A rumination on the collapse of culture on the left. Is it really that bad? Yes, it is really that bad.
Over 13,000 subscribers
Stand Up to Cancel Culture, Part Three
Because it could easily become another HUAC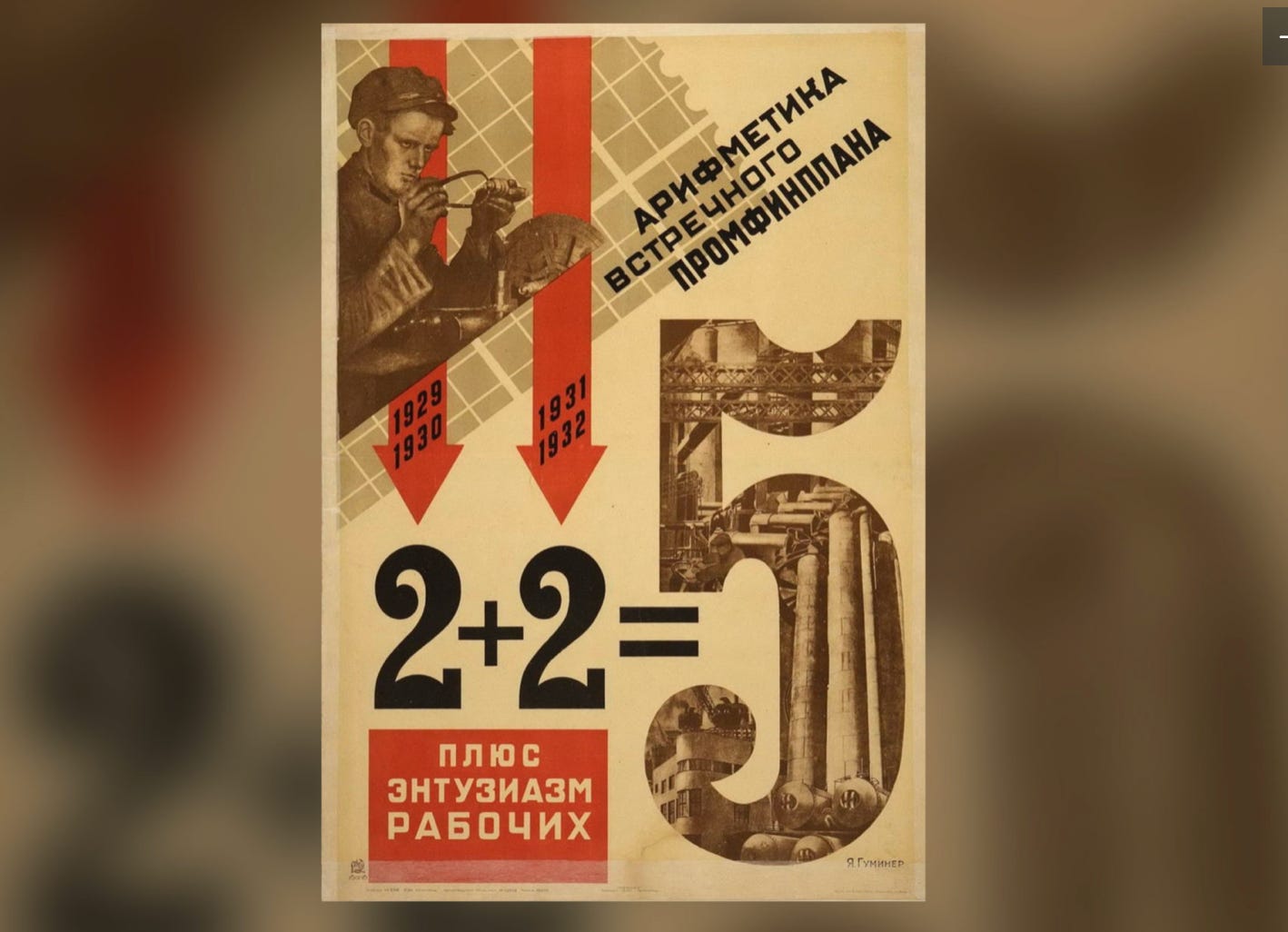 "How can you worry about anything happening on the left when our Democracy is crumbling at the hands of a madman," is the usual refrain I get from people when I sound the alarm for the threat of "cancel culture." Part of that misunderstanding stems from the multipurpose phrase itself. The term originated on Black Twitter as a way to mobilize voices in protest against disregard and disrespect for racial concerns. Pushing back against it is, thus, often confused with lack of concern for oppression or racism. But that origin story isn't the problem. The problem is the way the vigilance and vigilantism has been appropriated and expanded far beyond its original scope.

If we reject religious fundamentalism as an influence on science, education and the arts — where rules are imposed to serve a singular ideology, so too must we reject the same fundamentalist mindset where prescriptive "woke" ideology is concerned whenever it discourages free thought, scientific research, education, and artistic expression, not to mention objective journalism.
Worse, what would happen if, say, this ideology seeped into our government, where such strictures could be enforceable by law? What if it is adopted in some form as part of the future of the Democratic party, for instance.
While that might seem like an extreme take, let's look at one of the most influential voices in the movement, Alexandria Ocasio-Cortez, who was given a chance to speak at the Democratic Convention and said nothing about policy, nothing about how the Democrats were going to improve lives of Americans, nothing about Joe Biden - but spoke very specifically of what she hoped to change:
While speaking up for marginalized people and making their lives better or equal is a worthy goal. It is the punitive nature of "cancel culture," the "white ally" test, the strident puritanical extremes which have become commonplace and are very much evident in AOC's speech we might think about. Colonization? What?
This is by far the leading theme of the Democratic convention, and we'll have to wait until November to see if the majority of Americans who haven't signed on to this ideology yet will go along with it. It is a matter of supporting these movements, it is a matter of agreeing to the strident doctrine or else face severe consequences.
Support us or else. Support us, speak in our language, address our concerns, shape your ideology around ours or we will ruin you. We will call you racists or colonizers or oppressors or misogynist, and there is nothing you can do about it because just the accusation makes you GUILTY.
Right now, it is impacting mostly those whose livelihood is threatened. It is broadcasted from corporations hoping to sell products to millennials, the Academy of Motion Picture Arts and Sciences, every restaurant, every celebrity's Instagram - the fear of admonishment is palpable. And everywhere. It is temporary power based on fear, which isn't really power at all.
Recently, AOC joined the debate online, the only politician to do so, indicating not only does she have no problem with it, but she is fully behind it. She is influential and sure to be a powerful player in the Democratic Party and thus, we should worry when a politician stands behind any kind of religious fundamentalism: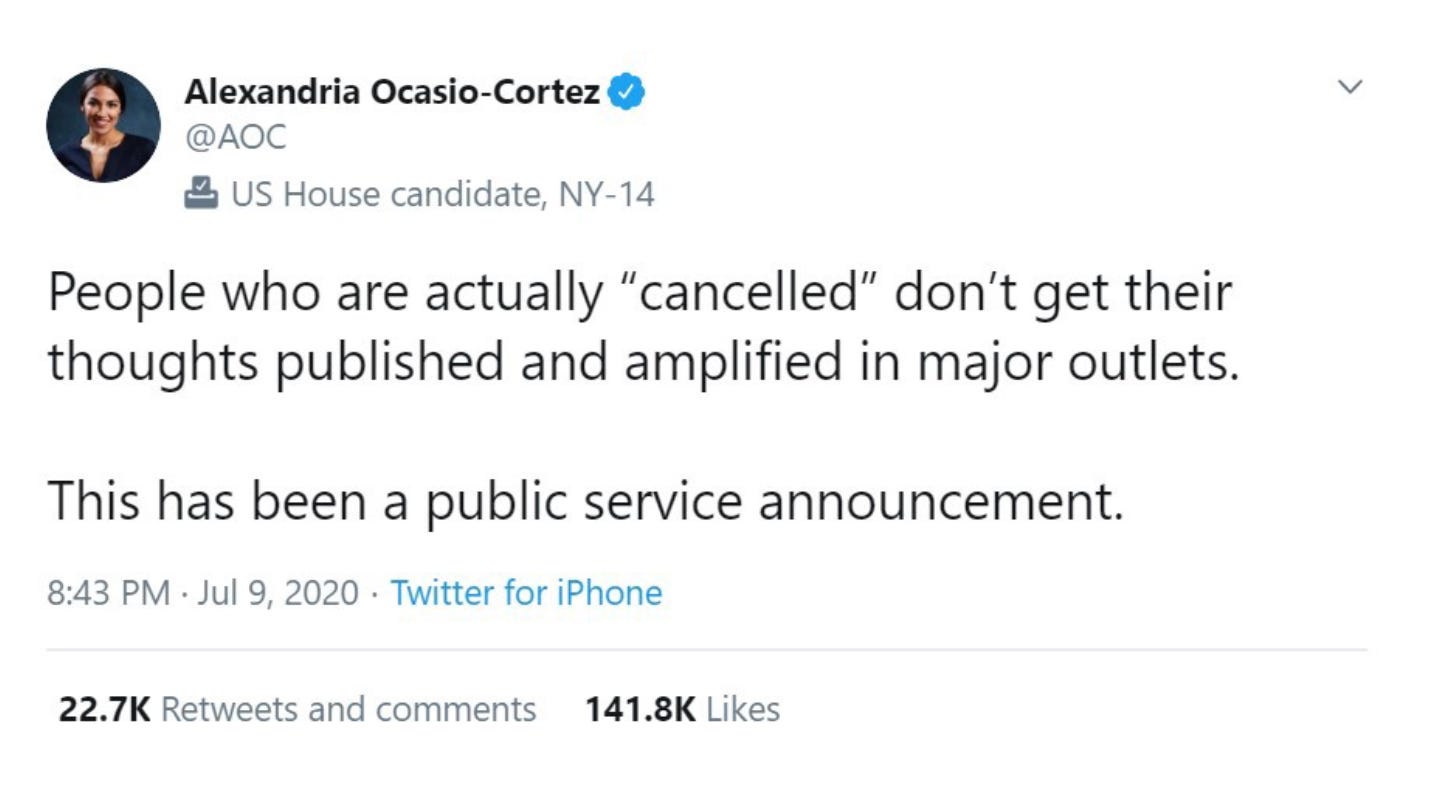 This sounds very similar to the messages being taught at liberal arts colleges and universities throughout the country. When Bret Weinstein tried to bring up free speech as public colleges during the Evergreen debacle, he was shut down by students who insisted that white people as a group could be told to leave campus, breaking a long tradition of various groups selecting themselves out for a day. Weinstein pushed back, saying that violated their free speech, because if that can be done to white people it most certainly can be done to any group. Because of that, he was swarmed and called a racist, and eventually pushed off campus. He sued and won.

But what if the same pressures at Evergreen became actual government policy? A thing to be regulated? What if another HUAC was born out of the same kind of paranoia that raged through the country during the Red Scare? Could fear of perceived racism drive such action? There is a good chance that it could.

Back in the 1950s, the students were so opposed to the HUAC they protested in DC and were beaten, hosed, and arrested. Hollywood stood up against and marched in protest as various people were hauled before a panel and asked if they were Communists, or if they knew any Communists would they name them. This is, of course, part of the same wave that produced McCarthyism but in fact, they are different. The HUAC is what ultimately produced the Hollywood Black List, which meant various people once tagged were social pariahs who could not work. Their friends did not want to associate them and they were, by modern standards, "Canceled."
This is not to say that acts of discrimination or harassment or racism or transphobia should not be called out, but it is the hunt to uncover them, and the presumption of guilt without any sort of reasonable debate, that can have real world consequences. And in some cases, even deadly ones. When a rumor went around on social media that a guy driving a truck in Portland was trying to run over protesters, the protesters saw a trucker and eventually beat him unconscious.
That is a good example of both how easy it is to rush to judgment and enact punishment without all of the facts. He was someone who could be beaten because they assigned him guilt, and therefore dehumanization.
A research assistant posting stats about violent vs. non-violent protests was fired. Getting fired or being shunned from Twitter is one thing, having to live with being condemned as a racist is wholly another.
Or this:
What happened to Emmanuel Cafferty is an especially egregious example. At the end of a long shift mapping underground utility lines, he was on his way home, his left hand casually hanging out the window of the white pickup truck issued to him by the San Diego Gas & Electric company. When he came to a halt at a traffic light, another driver flipped him off.

Then, Cafferty told me a few days ago, the other driver began to act even more strangely. He flashed what looked to Cafferty like an "okay" hand gesture and started cussing him out. When the light turned green, Cafferty drove off, hoping to put an end to the disconcerting encounter.

But when Cafferty reached another red light, the man, now holding a cellphone camera, was there again. "Do it! Do it!" he shouted. Unsure what to do, Cafferty copied the gesture the other driver kept making. The man appeared to take a video, or perhaps a photo.

Two hours later, Cafferty got a call from his supervisor, who told him that somebody had seen Cafferty making a white-supremacist hand gesture, and had posted photographic evidence on Twitter. (Likely unbeknownst to most Americans, the alt-right has appropriated a version of the "okay" symbol for their own purposes because it looks like the initials for "white power"; this is the symbol the man accused Cafferty of making when his hand was dangling out of his truck.) Dozens of people were now calling the company to demand Cafferty's dismissal.
Could an "antiracist" panel be assembled like the HUAC — and even the suggestion of racism cause the waves of hysteria and panic as communist sympathies? Racism is not communism — and it isn't witchcraft but the reaction to them is the same: is someone you know actually a racist? Did they tweet something, write something, say something, do something that suggests they are racist?

Thanks to those who stood up to the HUAC, it eventually crumbled, as did the Salem Witch Trials. But they wouldn't have if no one took a stand against them. Not all of the so-called "cancellations" are unfounded. Not all of the consequences aren't deserved. But if even one person is wrongly accused and their life is ruined, that alone is enough to warrant alarm.  
The generation who fought against the HUAC are on the way out. The generation that is replacing them is at the opposite end of the spectrum. They seem to have no understanding of why it's important to fight for the right to free thought, the right to not be suspected of "spectral" evidence. They think all is justified in their fight for social justice and nothing else matters. Trader Joe's is racist because a 17 year-old white high schooler in San Francisco said so. TJ's rightfully pushed back - and that is what we need more of. We have to teach them not see witches everywhere.
Recently, James Lindsay got into a debate on Twitter about 2+2=4 — and whether this itself was racist because all math is racist. It recalls the quote from Orwell's 1984: "Freedom is the freedom to say that two plus two make four. If that is granted, all else follows."
Roy Meredith writes that ending Cancel Culture (standing up for liberalism) is up to us:
Cancel culture will not go away on its own. You and I have to stop it. The liberal principles that I outlined at the beginning of this manifesto have not suddenly become obsolete. Far from it—they are more important than ever, especially in an era where the illiberal right is also ascendant in the West. But we must have new norms to guard liberalism from cancel culture. We should shame the people who engage in these tactics. We must stand up and defend our peers who risk losing everything by pissing off the wrong person. We should call out patently abusive behavior for what it is. If you and I agree that threatening others' livelihood is morally bankrupt, we must acknowledge that doing nothing to stop it is also wrong. We should call out abusers even if it puts us within their line of sight. To share the cost of speaking up reduces its burden. As Marcus Aurelius once wrote, "do the right thing. Nothing else matters".