Discover more from Free Thinking Through the Fourth Turning with Sasha Stone
A rumination on the collapse of culture on the left. Is it really that bad? Yes, it is really that bad.
Over 13,000 subscribers
Yes, the Silent Majority Exists and Ignoring Them Will Come at a Cost
The Feedback loop of social media is a magic mirror for a loud minority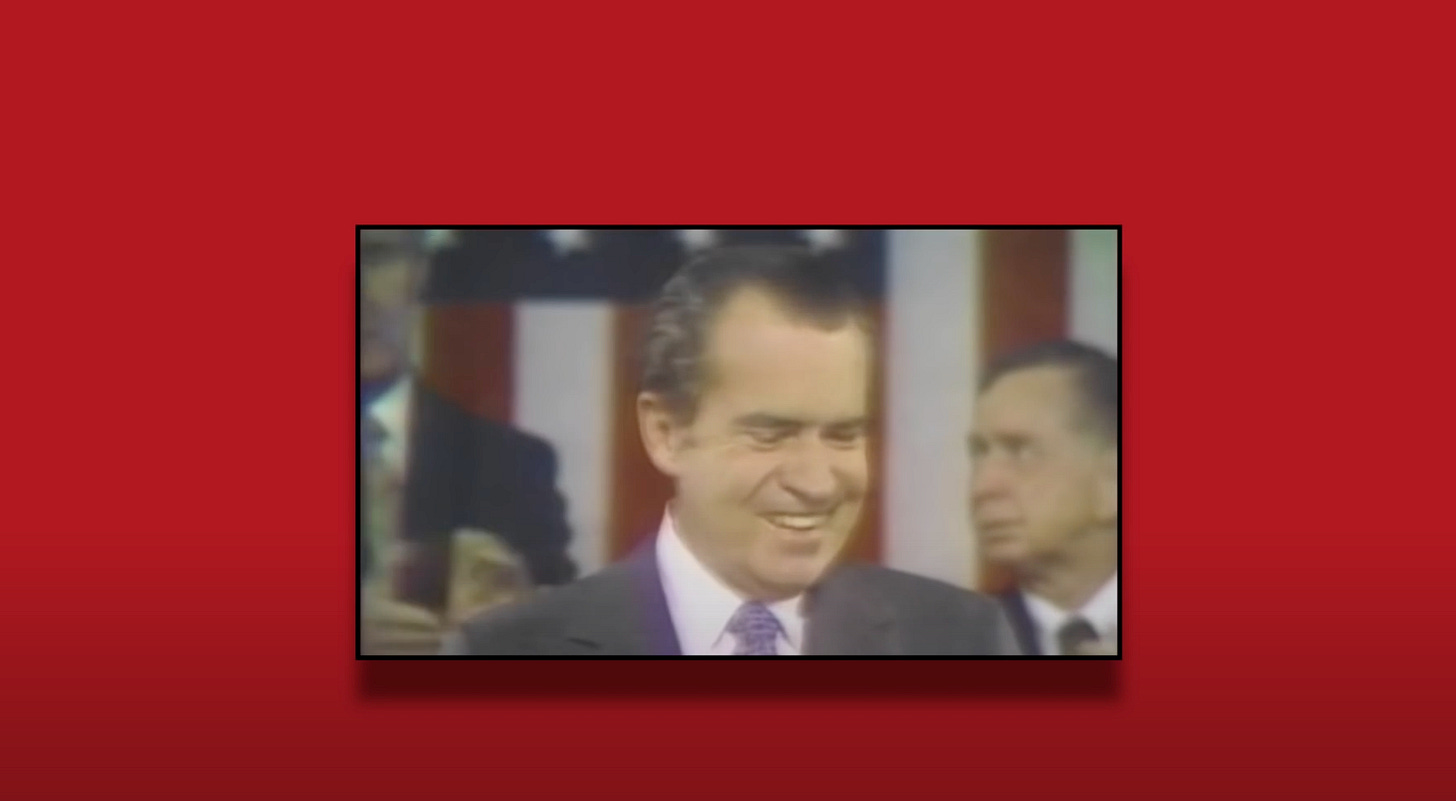 If you are on the left and you spend a typical day on twitter or Facebook, you are likely being fed one version of reality, the reality you agree with. The truth is selective and curated for you to feel more activated about things you're angry about or feel inspired by reading or engaging with like-minded people.
But you aren't getting the whole story. Unfortunately, the power dynamics that exist in a virtual arena for public humiliation are starting to dictate which stories get written in major newspapers, what kinds of teachers get hired or fired, and any other way that a lot of people having a fit on twitter can impact decisions. This might have started out with the best of intentions: to build a resistance to take down Trump. But ultimately, as it became clear that Trump World doesn't really care what the left says about them, we began to turn on each other, and to tightly control a narrative we wanted/needed to be true. And in so doing, have abandoned reality. Sooner or later you're going to lose the majority because they will have long since written you off.
Who is afraid of Twitter? Who is afraid of public humiliation? Almost everyone. It makes sense, then, that when stories are shared from outlets you see the links in your timeline because the algorithm wants you to engage, all day long, with what you see online.
What you aren't getting is a fair reading of the news. Since Trump's election, that simply no longer exists anywhere. Not on the right, not on the left. It doesn't exist because no social media algorithm can properly fuel it. Who cares about ordinary news? We want clicks.
Twitter rewards its users with a false sense of power and influence. At best, they're influencing the writers at the New York Times or elsewhere to write what Twitter likes to be fed most often. Left Twitter likes the left diet, and various factions within it. Right twitter also likes its own specialty meal and likewise engages with only what the algorithm thinks it wants. We are interfacing every day with a magic mirror that shows us the world we want.
People who Tweet, even more than people who write on Facebook, are lured into a false sense that what they tweet on a daily basis, based on likes or RTs MATTERS. It is the biggest echo chamber the world has ever built. Unless it is ordering off the menu of what the New York Times plans to toss into it, most things said on Twitter stay on Twitter. But by the end of the day, as you tap tap tap away, furiously, passionately - and maybe it pings your reward center with a massive rush of dopamine if a highly important status figure on Twitter notices you enough to like or RT one your tweets - then you are SEEN - but otherwise? A whole day of your precious life wasted again for mild entertainment and brain drugs.
The false sense of power leads to a false sense of security. I've seen the best of of them have so many followers, so much support for everything they tweet that you can see them exercising emperor-like power over the people of Twitter. This isn't bad if you agree with it. You simply have a leader for the utopia. Twitter changes you. It changes your brain. It changes your empathetic response. It encourages asshole-ry by rewarding assholes. It encourages bullying on a grand scale. All that's needed is one perceived victim to justify it and off they go.
But it isn't real life. If it were, Bernie Sanders would have won the primary in 2016. Warren would have won it this year. Biden was barely a blip on Twitter and yet he dominated all across the country. And yet, there is still a sense that if we win Twitter we can defeat Trump. If we wrestle the New York Times to be our mouthpiece then we can defeat Trump. If we force every story to be told our way we can defeat Trump.
The only thing Twitter has to back up its claims of self-importance are the polls, which show Biden ahead with a massive lead and Trump with the worst approval ratings of his presidency.
Why, Twitter seems perplexed, does Trump's approvals still hover around 40%? Twitter has shamed him, steadily, for YEARS. So what gives? Well, it's time to introduce Twitter to a concept it will not like: the silent majority. Yes, it's back. It's back to remind us of McGovern's landslide loss to Richard Nixon in 1972. It's back to remind us what America actually is and what it isn't. But spoiler alert: it isn't what Twitter wants it to be. America is, despite the propaganda to the contrary of late, filled with 300 million people who still want to be free to think what they want, say what they want, live how they want. If they are being told on a daily basis what they should think and believe - that isn't going to go over well for very long.
What is the silent majority? It's everyone who listens to Joe Rogan and Ben Shapiro, driving their podcasts to the iTunes feed. It's Tucker Carlson's show being the highest rated news show in cable news history. It is also reasonable people who are driven in that direction out of a sense of helplessness because they know, at least with Rogan and Shapiro, that the person talking to them is going to be honest with them. They aren't going to tailor their opinions so Twitter won't get angry. In fact, both routinely make fun of Twitter.
But those aren't the only places to get honesty - it's just that they are most readily accessible. People know how to find them and that gives them enormous power of influence. Why has the majority of the left not learned this lesson? You can't influence people if you are bullshitting them.
So why did Tucker Carlson become the highest rated cable news show in history?
Supposedly it had to do with that first night of protests where buildings were burning, windows were shattering, cars were set on fire and wait, are they breaking into the White House? Americans were scared. Not just white Americans — all Americans who weren't either in the streets themselves or covering them for the left leaning outlets like the New York Times or MSNBC.
The Twitter feeds and Facebook feeds on the left were never going to talk about this in any way that would answer the fear Americans, by a majority, were feeling. The reason being, the story had to be about systemic racism and the murder of George Floyd. The protests could not be called riots. No one could mention looting. This wasn't about that. But over at Fox? Tucker Carlson was giving back the kind of outrage Americans expected upon seeing their country burning.
(By the way, the video below comes with a warning that it is potentially offensive or harmful) - this video, by the way, has already 4 million views:
The left, and the media machine on which it depends, kept the focus on police brutality, and the bad things the cops were doing to quell the violence.
Carlson refers to the protesters, as Trump did, as "animals" and "vicious psychopaths" and draws a line between civility and the protests. Those of us on the left are sympathetic and compassionate about why there was so much anger after so many years, decades, centuries of oppression. We understood it and thus we could not condemn it but on the other side the news was showing this stuff to Americans. They likely found Cotton because the left covered HIS coverage and maybe there were people out there - no matter their skin color - who agreed with him.
Somewhere in between these two extremes is the actual truth. Shouldn't Americans have been offered some version of what they might have been thinking or feeling that night?
For its part, the New York Times' James Bennett tried to offer something that would answer the poll that showed 58% of Americans agreed with Trump that the military should be called in if the protesters continued to burn, break windows, etc. They infamously published Cotton's piece. Twitter reacted instantly, doing what it always does by kicking around various auditions for outrages that might condemn the Times for its shocking decision to publish anything by Tom Cotton, let alone that. It started with just plain outrage, then it kicked over to "it puts black lives in danger," and then eventually it trickled up to Bennett not having read the piece, as though anything would have changed if he had. Read the piece. Tell me which part of it was offensive enough for Bennett to have lost his job over it.
And when you click on it, look at the lengthy, embarrassing intro they've tacked on. Remember it so we can remember when the Times saw their readers as TOO STUPID to conclude for themselves what that story meant. No, because our minds are so carefully managed now so that not a one of us is offended we can't be trusted even to READ.
The dominos fell from there as many institutions and publications lived out what can only be described as a mass hysteria event. After all, public humiliation on Twitter is enough to induce one. David Shor, a data analyst even lots his job for tweeting out a study that proved back in the 1970s non-violent protests were more effective than violent ones. He LOST HIS JOB for tweeting out factual information.
The Times published the Cotton story but the dust up came at a massive cost to their credibility out in the real world, not to mention turning Cotton into a free speech superstar.
If that wasn't bad enough, once the spike in COVID cases happened, the press and left leaning Twitter refused to even address that mass protests in all 50 states might have contributed, even if just on a psychological level, to the idea that the shutdown was over. It was verboten to mention it because protests were a matter of life or death for black citizens and so no one wanted to be seen criticizing them in any way.
But it was a credibility issue. For months there was non-stop panic from the left that people should social distance, not gather in large groups, even outdoors. We routinely shamed anyone for not following the strict protocol. Once the protests started it was like, oh never mind. As long as you wear a mask you can do whatever you want.
Most people could see with their own eyes the hypocrisy of the left in that moment but they could find no news source calling it out except on the right. Regardless of the rightness or wrongness of the protests the governors had a responsibility and the media had a responsibility, frankly, to at least caution people out there on the streets. They are still protesting in most cities even still. While COVID rages on with no end in sight.
The silent majority now has two major stories where the reality and the coverage do not mesh. While our news has long since been divided, here, the American people saw what happened and then saw how these events were covered.
There is a stark division between the media that people like me used to count on, and a media that has abandoned almost everyone except the "woketopians" that they believe is now their bread and butter. But to survive on any kind of meaningful level they will have to learn to stand up to Twitter. As will scientists and educators. And even Hollywood.
What can we do?
Here are a few links to straight talk podcasts I've been listening to - some are on the left, some are on the right but they all share the same fundamental ideology - they think for themselves:
Blocked and Reported - Jesse Singal, Katie Herzog
The Bulwark Podcast with Charlie Sykes
Fuck Silence with Joe Walsh
Making Sense with Sam Harris
Coleman Hughes
Matt Taibbi
Persuasion.community
You can't win people over by feeding them a version of the the truth rather than the actual truth. In other words, don't piss on my leg and tell me it's raining. That hurts the left and all of the causes it holds most dear. Stand up to Twitter. Otherwise, we mind find come November the whole structure collapses because it was being eaten alive from the inside by something we could not or refused to see.